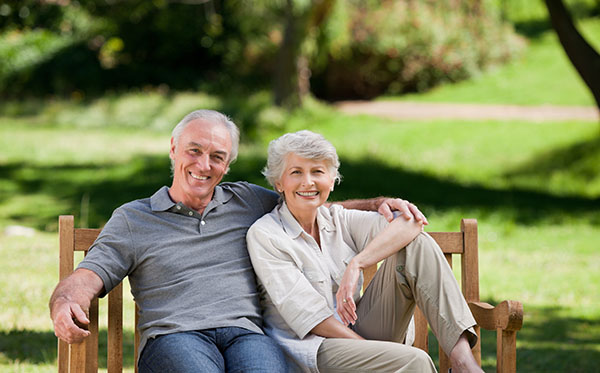 The study of periodontics has been helpful in the treatment and prevention of issues regarding supporting tooth structures, such as gum complications and missing teeth.
Dental implants are one of the more popular forms of periodontics treatment. They help many overcome the struggle of missing teeth and regain a set of teeth that look, feel and function naturally.
Some information on periodontics
By learning more about periodontics, you can gain a full understanding as to why this field is vital in improving oral health and addressing cosmetic concerns.
The following is everything to know about periodontics, including periodontics treatment options such as dental implants.
What is periodontics?
Periodontics, or periodontology, is the study and focus on supporting structures of teeth. This includes various gum and bone issues and how to treat a wide variety of oral health concerns.
One of the primary specialties of a periodontist is treating periodontal disease, also known as gum disease. Gum disease is a relatively common condition. It requires extensive periodontics treatment to ensure the issue does not lead to other oral health complications, such as tooth or bone loss.
However, periodontics involves much more than gum disease. Among other treatments, periodontists also specialize in teeth replacement. Many can provide dental implant treatment for missing teeth.
Importance of periodontics
Understanding the structures of teeth and being able to diagnose, treat and prevent concerns from occurring can be incredibly difficult. For this reason, many dentists choose to pursue periodontics. Without this additional training, certain areas of the mouth would still be shrouded in mystery.
With periodontics, we are now able to provide better treatment for those who suffer from gum disease or missing teeth. A periodontist specializes in a variety of extensive treatment options. This helps those who undergo the procedures feel confident that they are in good hands.
Good oral health goes far beyond the health of our teeth alone. A healthy mouth promotes a healthy body. Gum disease or other oral concerns can cause problems throughout the body, especially if you have other conditions like diabetes.
Dental implants and periodontics
So, how are dental implants related to periodontics? Dental implants are more than a tooth replacement option. Instead, dental implants help promote the health and strength of the gums and can prevent bone loss from occurring.
Dental implants require a surgical procedure that involves an incision into the gums. Also, the surgeon will attach the implant directly to the jawbone. For this reason, it is important for the dentist, oral surgeon or periodontist conducting the procedure to be highly educated in the field of periodontics. This ensures a safe implant process and effective results.
Other periodontics treatments
Periodontal treatments go far beyond dental implants. There are a wide variety of both cosmetic and health treatment options that a periodontist can provide.
Here are just a few of the many treatments a periodontist can help with:
Scaling and root planing
Crown lengthening
Gum graft surgery
Laser treatment
Pocket reduction
Do you need specialized care?
When it comes to specific dental treatment, such as a dental implant, you will need someone familiar with periodontics.
Call our office to see how our dentists can help you get your dream smile.
Request an appointment here: https://clarisseatakhaniandds.com or call Clarisse Atakhanian DDS Inc. at (818) 483-9071 for an appointment in our Glendale office.
---
Related Posts
September 2, 2018
Dental implants are the standard treatment procedure for teeth replacement. Implants fuse with the bone to support dentures and crowns. They are small posts made of titanium to substitute the roots of a lost tooth. …
---